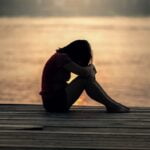 f. 1969
Tel.: 62 94 80 21 / 99 79 74 76
E-post: post@klartglass.no
Jeg har min utdannelse i glassblåsing fra Glasskolan i Orrefors i Sverige og har en BA i tredimensjonal design ved The Surrey Institute of Art and Design i England. Jeg har også erfaring fra glasshytter i mange land i tillegg til tid ved det nå nedlagte Randsfjord glassverk på Jevnaker.
Siden 1998 har jeg vært etablert som glasskunstner. Først fire år ved glasshytta Egenart på Bærums verk, siden på stedet Tjura i Grue i Hedmark sammen med partner i alt fra familie til kunstnerkarriere, Kari Håkonsen.
Jeg regner meg som en glassblåsingspurist. Jeg uttrykker meg utelukkende med blåst, frihåndsformet glass og er opptatt av å utforske glassets egenskaper gjennom denne teknikken. Jeg har aldri tatt steget ut i fri skulpturell utforming av glass, men har funksjonelle egneskaper som utgangspunkt i mine objekter.
I think of myself as a glass sampler. My glassblowing technique is developed from a mixture of influences; some from the Swedish glass school, some from the summers at the Norwegian Randsfjord Glass factory, a good portion of American-Venetian and a hint of British. My artistic language is created much in the same matter; I have a fascination for historical glass, I look to modern and contemporary glass, other crafts and arts and it all informs my own expression in the material. Running a studio glass workshop I enjoy my diverse production, ranging from functional glassware and unique art glass to larger scale installations and commissions. My unique art pieces are all blown, decorative-sculptural with a functional origin, sometimes also engraved and narrative.
The strong fascination with the endless possibilities with cane and murrini never ends. Zanfirico, Latticino, Merletto, Ballottini, Filigrana… The names of the cane techniques alone can evoke addiction. I don't know if my style of using canes in many layers to create a random, intricate pattern has a name. Maybe I should call it Mille Livello. Or Mille Linee. Anything sounds good in Italian.