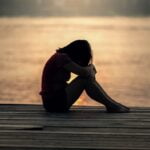 Gudny Aspaas' jewellery collections are inspired by nature, symbols and fantasy.
Silver is the main metal in her jewellery.
Gudny forms models in wax, which she then casts in metal: angels, masks, seahorses, fossiles and so on…
She also uses precious stones, pearls, beads, etc. in different sizes, shapes and colours in her collections.
She says: "The stones we wear are more than a million years old – as old as mother earth.
Therefore they're very precious to us. The stones we use in our jewellery present a universe of mystery."
Gudny makes each piece unique, and you'll also find different styles.
The jewellery is colourful and gives a lot of energy to its carrier.
Here you can find the treasures you are looking for.
Training: Academy of Art, Oslo.
Her er noen bilder av mine arbeider: Galleri
Silverland
Hegdehaugsvn 14, Oslo. Tel.: +47 918 27 559
Email: gudny@gudnyrock.no
Webpage: www.gudnyrock.no